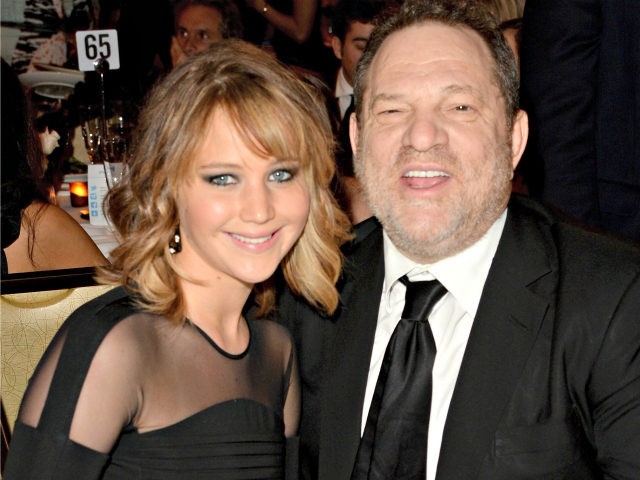 We've become so numb to women accusing Harvey Weinstein of sexual assault that when the disgraced ex-Miramax mogul was hit with a new lawsuit on Friday, nobody seemed to care or report it. Yet another actress claims that Weinstein forcibly performed oral sex on her, including repeatedly masturbating in front of her, and threatening to ruin her career if she denied his advances.
According to the suit, revealed through court-filed documents, Weinstein interrupted a meeting he had with the unidentified actress at his office in 2013 by pushing her to the ground, removing her underwear and performing oral sex on her, as she sobbed and told him to stop.
According to the suit, h
e then asked, "Do you even want to be an actress?," adding "I slept with Jennifer Lawrence and look where she is; she has just won an Oscar."
Lawrence immediately issued a statement on Friday denying that she ever slept with Weinstein.
"My heart breaks for all the women who were victimized by Harvey Weinstein," Lawrence said. "I have never had anything but a professional relationship with him. This is yet another example of the predatory tactics and lies that he engaged in to lure countless women."