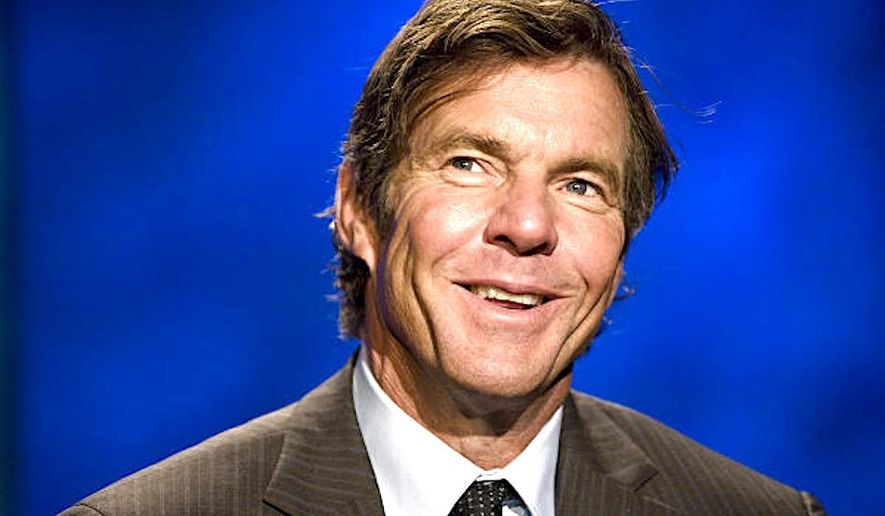 Actor, now musician, Dennis Quaid and his backing band, The Sharks, have decided to record a song for the upcoming docudrama, "No Safe Spaces," an anti-PC film about political correctness at college universities. The song "Out of the Box" describes how Americans have gotten too closed-minded, he told the New York Post. "It's not just Hollywood. Our whole culture has become intolerant," Quaid, 64, said. The lyrics in "Out of the Box" stress the importance of "being open to other points of view and not mindlessly giving yourself over to an 'ism,'" he added.
Radio personalities Adam Carolla and Dennis Prager are using crowdfunding site IndieGoGo to fund their film "No Safe Spaces," which the official synopsis describes as "the dangerous trend of suppressing free speech, and how our future depends on stopping it."
So far, the filmmakers have raised more than $682,000 for the project, due to be released in the spring of 2019, and which will feature guest commentary from the likes of Tim Allen, Cornel West, Van Jones, Alan Dershowitz, Ben Shapiro, Jordan Peterson and Dave Rubin.
The crowdfunding page for "No Safe Spaces" warns that "trigger warnings, micro-aggressions, the suppression of free speech, and other illogical ideas born on campuses are proliferating and spreading out into the real world."
"Despite the fact that the film will receive no help from Hollywood or the mainstream media, we are intending for it to be in theaters all across America. And it will serve an essential purpose: Standing up for the First Amendment rights of Americans on college campuses and in the real world," it adds.
Quaid, who currently can be seen in the Amazon original series "Fortitude," will be playing Ronald Reagan in an upcoming biopic directed by Sean McNamara.