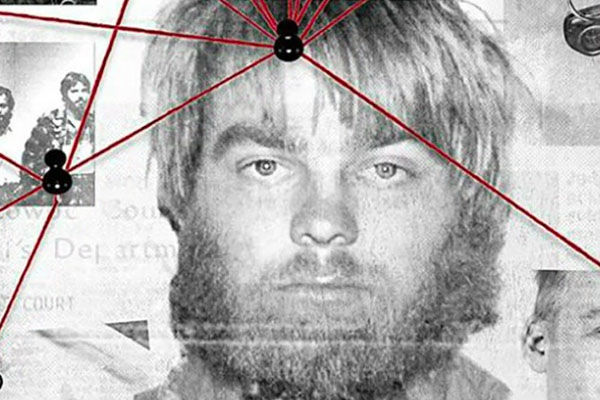 Netflix'
"
Making a Murderer
" should be considered one of the most influential shows of the decade. It opened the door for a slew of murder-mystery dramas, which have all but invaded the TV stratosphere and podcasts such as Serial. If you remember, the non-fiction docu-series chronicled the conviction of two men for a crime that they may, or may not, have committed. By the end of the series, most of America had their own opinion on who did it. It was a magnificently rendered work of art.
Although "Making a Murderer" has been credited with starting the genre's domination on the airwaves, and via streaming, people tend to forget that
David Fincher
started it with 2007's "
Zodiac
," one of the great movies of the 2000s. The film that dealt with the real-life Zodiac killings, for the murderer has still not been found, but an abundance of theories, as to who it was, still exist all over the web. Hell, even Donald Trump accused Ted Cruz' father of being the perpetrator during the 2016 Republican primaries.
Today, Netflix announced [via Twitter] that "Making a Murderer Part 2" will be released on October 19th and that, this time, will focus Steven Avery and Brendan Dassey's efforts to be released from jail.
"Steven and Brendan, their families and their legal and investigative teams have once again graciously granted us access, giving us a window into the complex web of American criminal justice," said executive producers, writers and directors Laura Ricciardi and Moira Demos. "Building on 'Part 1,' which documented the experience of the accused, in 'Part 2,' we have chronicled the experience of the convicted and imprisoned, two men each serving life sentences for crimes they maintain they did not commit. We are thrilled to be able to share this new phase of the journey with viewers."
Do we really need a second season? I'm not quite sure of that. This sounds like it'll be a drastically different series, focusing on lawyers trying to get the two men out of jail. We know they still are incarcerated, what mystery could possibly be lingering in this new season? Maybe some new clues as to who actually did it? I, like most of the curiosity seekers out there, will watch no matter the quality, because as human beings, we seek answers