There are many in the industry that will tell you the now controversial "Outstanding Popular Feature Film" category at the Oscars was introduced because of 'Black Panther.' All of this to prevent the 'embarrassment' of having Ryan Coogler's decent, but not Oscar-worthy, Marvel flick competing for the actual Best Picture prize. Suffice to say, Marvel was probably not happy about the decision the Oscars did by unofficially relegating their precious blockbuster to the "lesser" category. This was the Academy telling us 'superhero movies do not belong in the "Best Picture" race' and, know what, I'm fine with that.
Yes, it does seem rather silly but I do believe Marvel has its
first serious Oscar contender with "Black Panther." At the very least recognition in the technical categories, especially Best Costume Design, feels like a given, but the way critics have been, rather curiously, going gaga over this mediocre film does say everything we need to know about today's severely politicized film critic community.
The only superhero film that was ever worthy of a Best Picture nomination was 2008's "The Dark Knight," which, after shockingly not being nominated, had the Academy reinventing the rules by widening the Best Picture field from 5 nominees to this absurdist percentage system hat we have today, which can see anywhere between 7-10 nominees chosen. All of that so that a pop culture phenomenon like "The Dark Knight" could sneak into the Best Picture category in future years time and not have a fanboy backlash, not to mention low ratings, impede the race.
If you're
Disney
,
Marvel Studios
,
Kevin Feige
, all those people, why would you settle just for the 'Popular' film category prize? According to the
Los Angeles Times' Glenn Whipp
, the awards team behind "Black Panther" is still very much aiming its sights at a Best Picture nomination. Whipp confirms that the new 'Popular Film' category will not deteriorate the push from Disney's Oscar campaign for 'Panther'.' In fact, it's only made the mouse house hungrier for that ever elusive Best Picture nomination.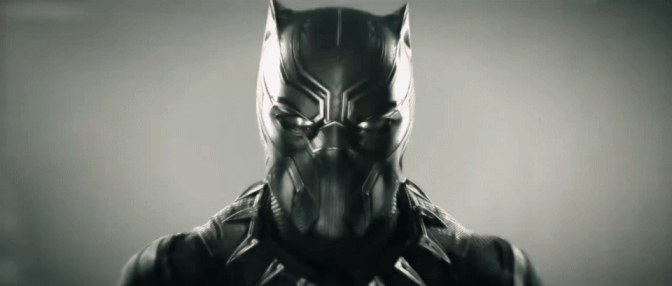 Marvel Head Kevin Feige had this to say to Whipp and the Times:
"I would like to see the hard work and the effort and the vision and the belief of the talented filmmaker Ryan Coogler, who sat across the table from us a few years ago and said, 'I have been wrestling with questions about my past and my heritage and I think I really want to tell a story within this movie.' That he did it so unbelievably well and with so much impact … seeing that potentially being recognized is what excites me the most,"
An Oscar consultant quoted by the Times also said, "Right now, I think [academy Chief Executive] Dawn Hudson would crawl in a hole if 'Black Panther' gets snubbed for best picture and winds up landing in the popular film category. The funny thing is that Dawn would be way more disappointed than anyone at Marvel."
'Panther' was an okay film, but there is no way it should come close to the Best Picture category this year. If it is nominated/wins Best Picture then it'll be, in part, due to the PC campaign Disney will surely be pushing on us. The sheer amount of effort they are putting into this nomination coming into fruition is epic., they started the campaign back in February.
What was so special about 'Black Panther'? I guess the fact that it broke cinematic ground, being a Marvel movie with a majority black cast et all, but, in my books, that isn't enough for it to qualify for the top prize. 'Panther' is, at the end of the day, a product of corporate marketing devoid of the artful brush strokes that define cinema. You can know exactly how
I will feel about the film by reading my mixed review from last February.