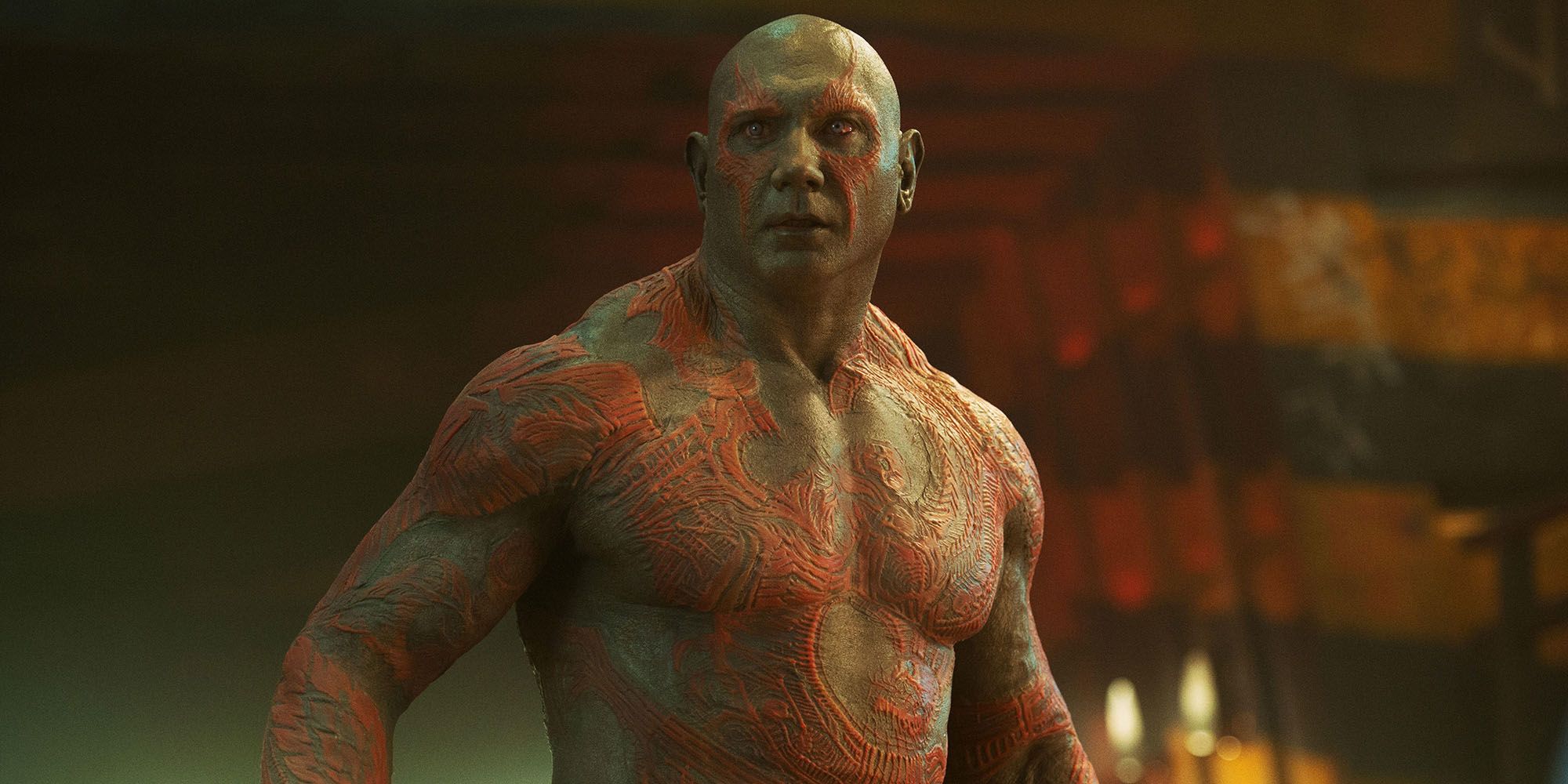 Dave Bautista, aka Drax from 'Guardians of the Galaxy,' has been calling out Disney out numerous times for its decision to fire Director James Gunn. Bautista went calling for Gunn's reinstatement. This is the fiercest of defense we have seen for Gunn, no other cast-mate of Bautista's has been as vocal and passionate about the unfairness of Gunn's firing as the former WWE wrestler has been on social media.
Bautista has mentioned that Gunn was setup by a "cyber-Nazis," referring to conservative pundit Mike Cernovich, who had uncovered the old Gunn tweets.
Today Bautista pointed Disney to the 'inspiration to humanity' that is Cernovich, retweeting a video where Cernovich makes some rather sexist remarks on tape.
Disney are, however, standing firm with their decision to fire Gunn after tweets emerged, dating back to 2006, which had Gunn making childish jokes about Pedophilia and rape. Disney has stated they will be using the script Gunn wrote for 'Guardians of the Galaxy Vol 3' but that does not seem to be enough for many.
Gunn is responsible for much of the success Marvel has had this decade by reinventing their cinematic universe with his irreverent and meta brand of humor. His axing from the Marvel Cinematic Universe will surely come with a price to pay for the studio given that Gunn has managed to do what most of the other directors of the MCU have failed to achieve: Inject an 'auteur' stamp on these corporate products, making a mainstream blockbuster still feel personal and fresh despite the creative restrictions.
— Dave Bautista (@DaveBautista) August 24, 2018