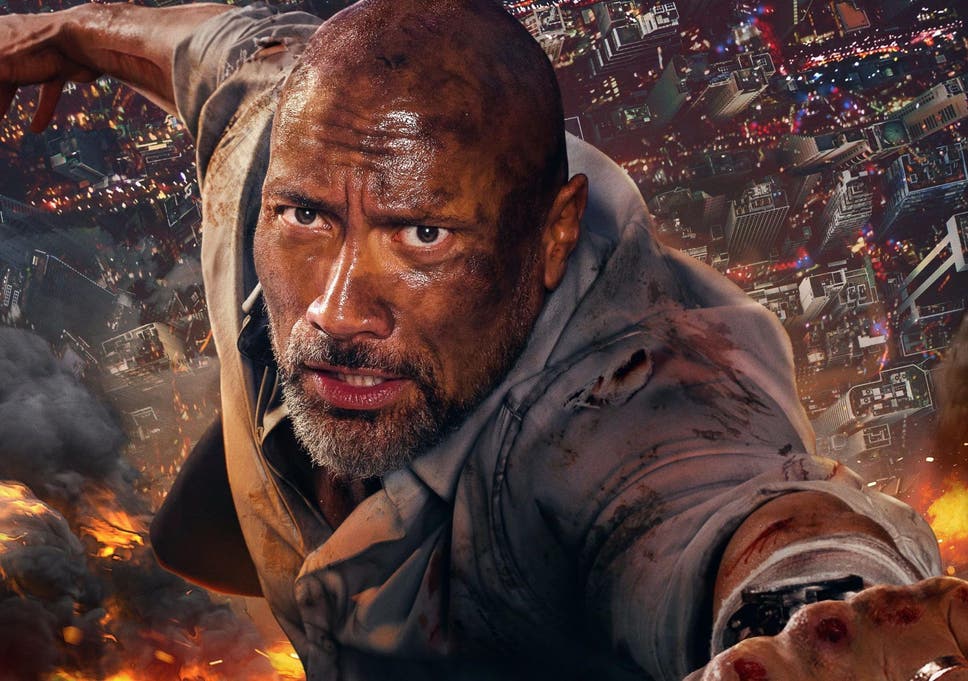 Dwayne Johnson has been trying to find himself of late, box-office wise. His feud with Vin Diesel didn't help either, which consequentially, whether you want to admit it or not, had Johnson leaving the franchise for a spinoff film within the franchise. Oy vey.
It doesn't look like Johnson's stock has gone up any higher either. With this spring's failed "Rampage," and this month's "Skyscraper" failing miserably at the box-office, with a paltry $24M opening weekend, this should be of grave concern for the 46 year-old Johnson. Skyscraper's budget was $125 Million. You do the math.

"Skyscraper" makes for Johnson's lowest debut weekend since "Snitch" in 2013.
Earlier in the month I brought out the theory that maybe, just maybe, Johnson had over-saturated the market. That maybe people were starting to get tired of his shtick, who knows, but if he didn't have the surprising success of "Jumanji" we'd seriously be talking about an actor who's market value has indeed gone down.
A Box-Office report dated 7.18.18 by Jack Shepherd with the sub-headline "The actor has appeared in five movies in the last 15 months (plus the TV series Ballers)," says,"These gradually decreasing returns have led to lots of speculation online, the majority of analysts concluding that cinemagoers are just Dwayne Johnson-ed out."
Editor's note: Johnson has most definitely saturated the market, but he still has healthy franchises like "Jumanji," and the "Fast and the Furious" at his disposal. The article does state, more or less, that the actor should beware because he is, in fact, making too many movies at too intense a rate.

"After a slight break, Johnson's back with three huge movies, all in quick succession: Fast and Furious spin-off Hobbs and Shaw (2 August), Disney's Jungle Cruise (11 ) and Jumanji: Welcome to the Jungle 2 (3 December)."
"Could it be that audiences are finally waking up to Hollywood Elsewhere's longstanding assessment of Johnson, which is that he is fundamentally opposed to making good films and that his default instinct is to topline high-concept action films that are relentlessly stupid and implausible? In short, did audiences steer clear because critics are saying that Skyscraper is so dumb it'll turn your brain into a volleyball? Are they finally starting to realize that Johnson has repeatedly shown contempt for audiences by making nothing but crap?"