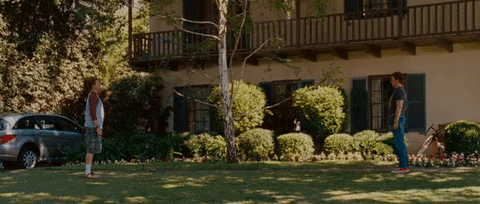 Back in 2008, Will Ferrell was coming off back-to-back critical and box-office disappointments with "Semi-Pro" and "Blades of Glory." Never one to be counted out, the popular comedian decided to re-team with John C. Reilly for his next movie. There were clearly comedic sparks happening between the two of them, what with the infectious chemistry they displayed in 2006's "Talladega Nights: The Ballad of Ricky Bobby." It was inevitable that they would team up again for another comedy.
In Adam McKay's absurdist salute to immaturity "Step Brothers,"
Ferrell and Reilly played the ultimate man-children as Brennan and Dale, two 40-year-olds who seem to act like authentic 12-year-olds. Mary Steenburgen and Richard Jenkins played their frustrated children.
Lest we mention Adam Scott stealing scenes as Brennan's self-aggrandizing, but more successful brother and Kathryn Hahn, as this was the movie that forever immortalized her into the comedy time-capsule.

It now feels like an almost prophetic statement on today's epidemic of stay-at-home millennials, except "Step Brothers" was released 10 years before this concerning phenomenon.
"Movies are such a controlled medium," said
New York
magazine critic David Edelstein.
Step Brothers
is an exception to that rule. "I think what it represents to me," the writer added, "is a kind of improvisatory freedom that you rarely see on screen."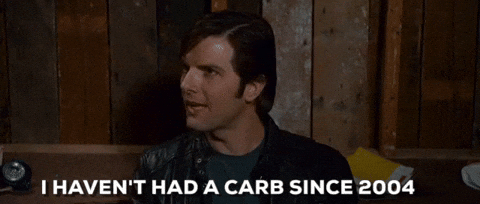 And what improv! Watching "Step Brothers" you feel as though almost every joke was created on-the-spot, as the cameras were rolling, and, yet, it efficiently works, as a kind of this-is-how-you-should-do-it guide to improv moviemaking. In other words, McKay, Ferrell, and Reilly gave Christopher Guest a run for his money.
Greeted with mixed reviews (

55% on Rotten Tomatoes,

and

53 on Metacritic

), the film nevertheless garnered top box-office money ($100M domestically). Still, the way critics beat up on the film, with Roger Ebert giving it 1.5 stars and famously saying, "When did comedies get so mean?" nobody in their right mind foreshadowed the inevitable fanfare the film would garner on home video and TV.

The repetitive cable airings have proven to be very beneficial for "Step Brothers," Rolling Stone had a famous

re-evaluation of the film

, The AV Club

had it

as the 21st best comedy of the aughts, Complex

ranked it

as the 13th best comedy of ALL TIME, but, most impressively, a BBC poll of 177 critics had it ranked as 64th greatest comedy of all-time and 7th best of the aughts. Not too shabby for a film that was the whipping boy of the critical community during the summer of 2008. Hell, the film can even count

Marion Cotillard as a super fan
.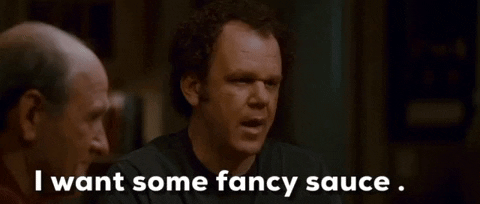 Oddly enough, ever since "Step Brothers," things have drastically changed in Ferrell's career. The comedown has been harsh with "Land of the Lost," "Anchorman 2" "Get Hard" "Daddy's Home" (which I liked) "Daddy's Home 2," "The Campaign," "Casa de mi Padre," and "The House" (which I also liked) almost all bombing critically and commercially. Maybe one, or some, of these will have a shelf life like other Ferrell classics such as "Old School," "Anchorman" and "Step Brothers" did back in the 2000s
EW's Chris Nashawaty has a theory behind the Ferrell comedown:

"The kind of arrested development, clueless blowhards he specializes in were really a product of the early-to-mid 2000s. It was a great mode of comedy, but I wonder if it became a bit too male, too Hustler-in-the-tree house to keep perpetuating. I am just spitballing. However, I wonder how this movie would be received in 2018. What do you think?"
"Step Brothers" was

"the apex of a now-debased comedy form. White Man-Children Who Totally Heterosexually Love Each Other were all over the 2000s, thanks in no small part to Ferrell and

Step Brothers

producer Judd Apatow. And because a significant voting minority of Americans decided that a petulant man-child joke should be president, it's fair to say that this movie would feel outright assaultive if it hit theaters today. Like, the mid-credits sequence of

Step Brothers features Ferrell and Reilly beating up a bunch of children. It's goddamn hilarious, but I dunno, it feels like that kind of aggressively, encroachingly NC-17 comedy has lost favor. I guess we were all making
very different jokes ten years ago
.
"

Correct Mr. Nashawaty. Ever since "Step Brothers", we've had a very strange shift in Hollywood comedies. Just try to compile a list of the funniest films this decade. I can barely come up with ten: "21 Jump Street," "This is the End," "Bridesmaids," "Neighbors," "Game Night" "MacGruber," "The World's End" and, a personal guilty pleasure, "That's My Boy.")

Did Hollywood cut down on the number of comedies made this decade or has the social media zeitgeist made it practically impossible for a comedy about an arrogant, white man-child, like Ferell's character in "Step Brothers" or really in any of his films, survive the restraints of political correctness in Hollywood.