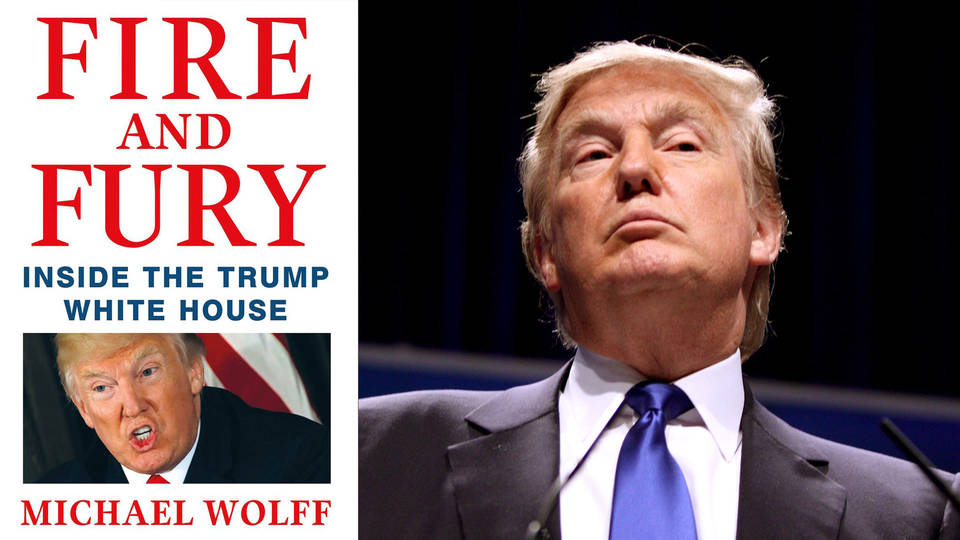 Earlier this year, author and journalist Michael Wolff released an incendiary, detailed account of the goings-on in Trump White House entitled "Fire and Fury: Inside the Trump White House." In the book, Wolff claimed that over an 18-month period, he found a way to gain access to the Trump White House by pitching a book to the administration with a fake, misleading working title — "The Great Transition: The First 100 Days of the Trump Administration" — this alone granted him unprecedented access to Trump and his senior staff's inner workings and the chaotic transition that ensued. You can call it a comedy of errors, or one of the scariest security breaches in government history, but it all lead to Wolff conducting more than 200 interviews with senior staff and even a 7-minute phone call with the President himself. Wolff went on to say that he was such a mainstay at 1600 Pennsylvania Avenue that he was able to take up "something like a semi-permanent seat on a couch in the West Wing."
"Fire and Fury" skyrocketed to the #1 New York Times best-seller list, despite some controversies arising about the legitimacy of some of the stories included in Wolff's book, nevertheless, it has taken its place in political history and, unsurprisingly, it seems like a movie adaptation has just been given the go-ahead. According to
THR,
Director Jay Roach ("Game Change," "Austin Powers: The Spy Who Shagged Me
,"
and
"
Meet the Parents") has been tapped to direct and executive produce a TV adaptation of Wolff's book. No network is involved just yet in this project, but we think HBO would most likely be in the running to air this now hotly-anticipated adaptation.
Although Roach started off in comedy, he has quickly become the go-to-director for political re-dramatizations on television, which have earned him four Emmy Awards. His film "Recount," about 2000's Gore vs Bush voting debacle, and the Lyndon B. Johnson biopic, "All the Way." each earned him two Emmys. Roach also directed the John McCain and Sara Palin inspired "Game Change" a saga about their failed presidential run back in 2008. All of this experience in political dramas will serve Roach well but so will his background in comedy as one can quite easily see the "Fire and Fury" adaptation having a comedic side to its sharp edges, what with all the theatrics, confusing chaos and backstabbings that were happening during the Trump transition phase. We wouldn't be surprised if the whole thing is ready to be aired before the year is done.