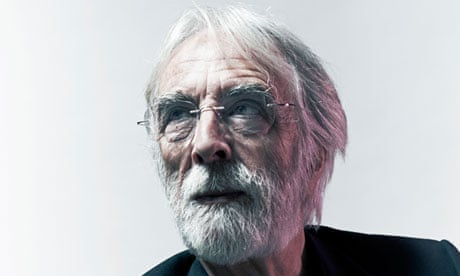 The French seem to have had a totally opposite reaction to the #MeToo movement, at least judging by the number of actors, actresses, and directors that have shown their disdain towards it. Take for example an open letter published in Le Monde that compared the movement to "puritanism," but insisted that although "rape is a crime, insistently or awkwardly hitting on someone is not," additionally blaming the #MeToo campaign for "expeditious justice" to men who "may have touched a knee, tried to steal a kiss" or "spoken of 'intimate' things during a professional dinner." More than 100 "prominent French women," from the industry had signed that letter, including Catherine Deneuve, as a right to try and defend "sexual freedom." Oh and lest we forget the immense amour French cinephiles have given Woody Allen over the past 3 decades, even as his work stateside has been much less popular with critics and audiences. His French distributor Stéphane Célérier, the head of Mars Films, last week defended Allen when it came to the tumultuous and controversial sexual accusations brought forth against him by his daughter Dylan Farrow, with Célérier even going as far saying "This affair makes me think of the case of the Witches of Salem which Arthur Miller used so expertly in his play ['The Crucible'] as an allegory for McCarthyism."
Today, possibly the biggest name in the French film industry spoke out against #MeToo, as "
Amour
" and "
Cache
" director
Michael Haneke
. denounced "the hatred of men"-- the most well-respected public figure to use such harsh words thus far.
In an interview with Austrian daily Kurier the 75-year-old filmmaker stated: "This new puritanism imbued with a hatred of men, which comes in the wake of the #Metoo movement, concerns me." The important and groundbreaking movement, which has helped free women's voices and denounce sexual abuse, was described as having turned into a "witch hunt" by Haneke and "a new kind of puritanism which could hinder artistic creation." He went on to say "As an artist, we are beginning to face the fear of this crusade against all forms of eroticism," and went on to give as an example Nagisa Oshima's sexually explicit classic "The Empire of the senses" which he says would "never be shot or accepted today."
Haneke maintains that he believes firmly in the spirit of the #MeToo movement and why it was started, but that it may have run its course and gone over the edge "Of course, any form of rape or sexual coercion must be punished, but I find hysteria and condemnations without trial that we now witness quite disgusting." He went on to add that the "thoughtless rage" manifested has "destroyed lives even with a lack of evidence to back up the accusations." He then took it a step further by condemning the media who he claims have "murdered lives and careers in the process."
Haneke's assertion that "each shitstorm that these revelations triggers poisons the climate within the society" tells us so much about the rage that is brooding deep inside him at the moment. I had spoken to him late last year about social media which he described as a "Machiavellian chain of horrors" and went on to say "social media wars that happen on a daily basis eventually lead to larger, more destructive wars." The whole interview was really just a fascinating rumination on what he saw as an explicit change happening in social interactions today. His statements today on #MeToo are thus not all that surprising to me and further exemplify the divide between French and American cultures. Two deeply different western societies that both have their own issues to address, but are clearly not on the same page when it comes to this.