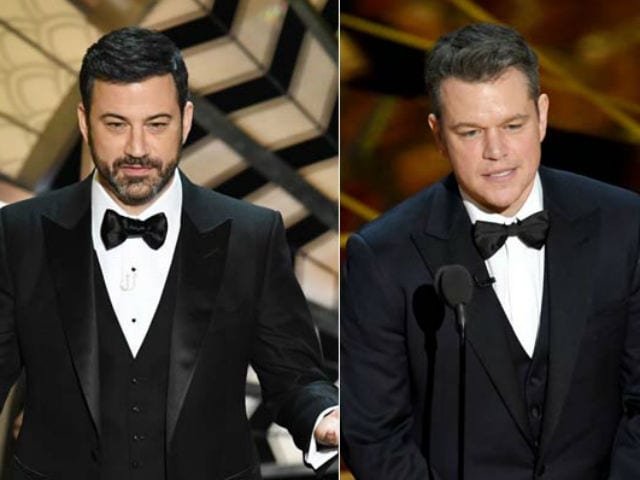 I thought this was the funniest bit of the whole evening.
One of best skits/sketches of the show. They could've gone completely overboard with the Matt Damon thing but Kimmel balanced it perfectly. "We Bought A Zoo" is abysmal and I love how Damon seems to acknowledge that and be on the joke. Seems like a great, down to earth guy.
Another Kimmel/Damon highlight? When they announced "Ben Affleck and guest" my wife and I were laughing so hard we could barely breathe. I really hope Jimmy Kimmel and Matt Damon continue to feud all the way to their graves.
I just love how funny, witty and meta Jimmy Kimmel was as this year's Oscar host. Far and away the best host we've had in years.
The show was basically a 4 hour episode of the Jimmy Kimmel show, but who knew that could translate into a great Oscar telecast.
My only concern about Kimmel returning? Envelope-gate. It wasn't his fault at all, but if the Oscars want to get past it and start from scracth next year they probably don't want the same host coming back, right? Or maybe I'm just stretching it here. Regardless, here's to Jimmy Kimmel's fanastic Oscar hosting duties this past Sunday.