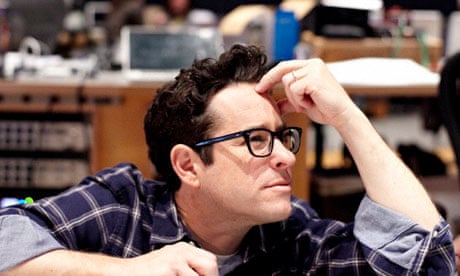 Looks like Mr. Reboot/Remake/Lens-Flare has finally had it with selling his soul to the devil.
Over the past decade or so J.J. Abrams has rebooted, successfully might I add, "Star Wars," "Star Trek" and "Mission: Impossible."
/Film
has him saying this:
"
You know, I feel incredibly lucky to have gotten involved in things that I loved when I was a kid. In fact, even

Westworld

, which we're here for tonight, is one of them. But I don't feel any desire to do that again. I feel like I've done enough of that that I'm more excited about working on things that are original ideas that perhaps one day someone else will have to reboot.
"
Do notice that he doesn't really mention sequels or prequels.
"Mr Abrams we need to make a Ghostbusters-Back to The Future crossover".
"No, I'm done with reboots, its limiting my artistic ability".
"We'll give you a budget of 900 million and 10% take in merchandise".
"How many do you want?"
Original content Abrams has actually directed in his film career:
"Super 8." That's it. Of course on television he's the man behind "Alias," "Lost" and -WUH?- "Felicity."