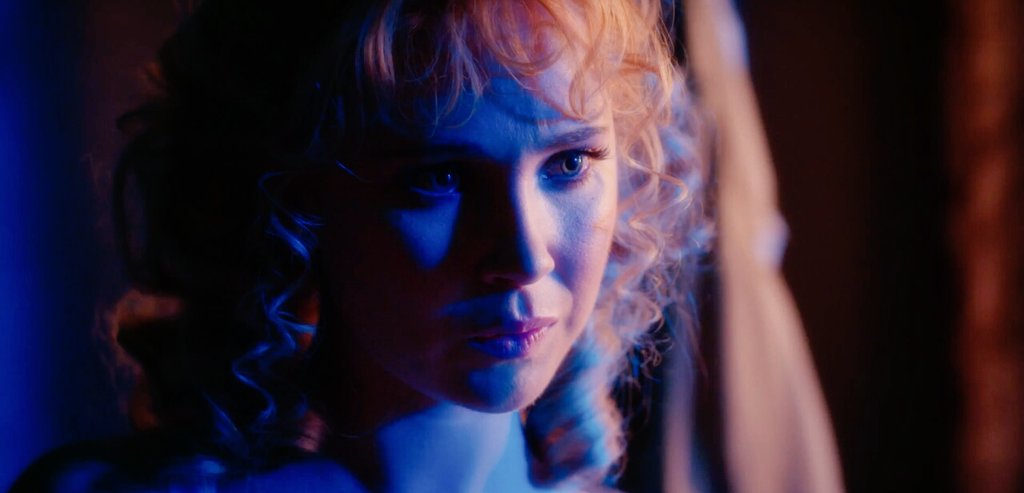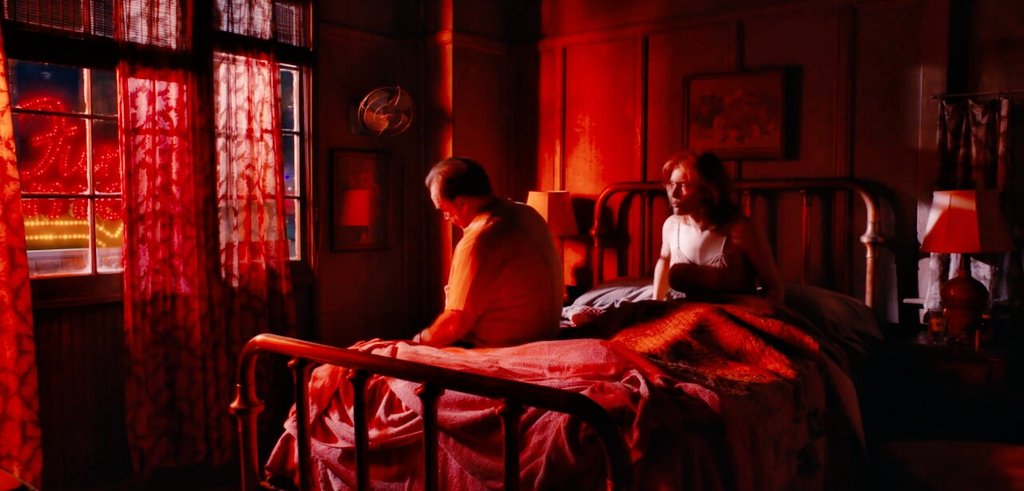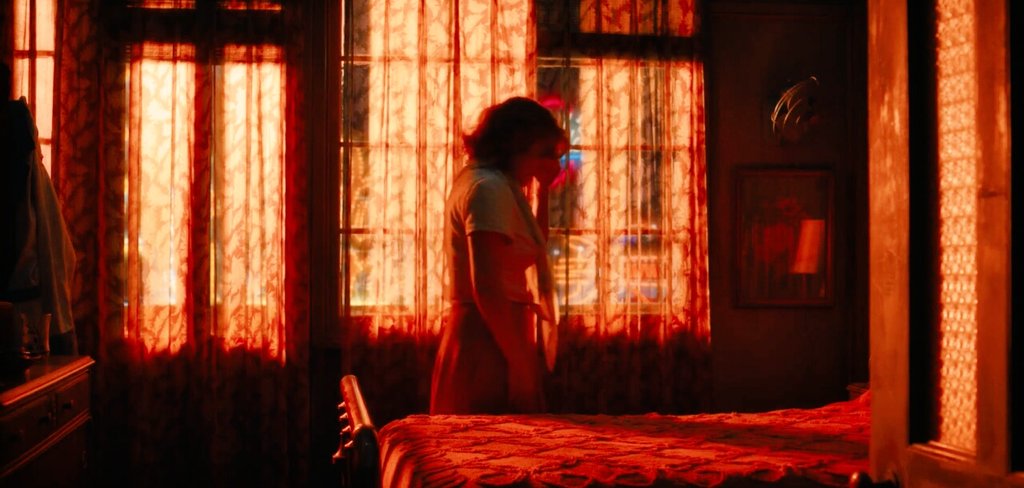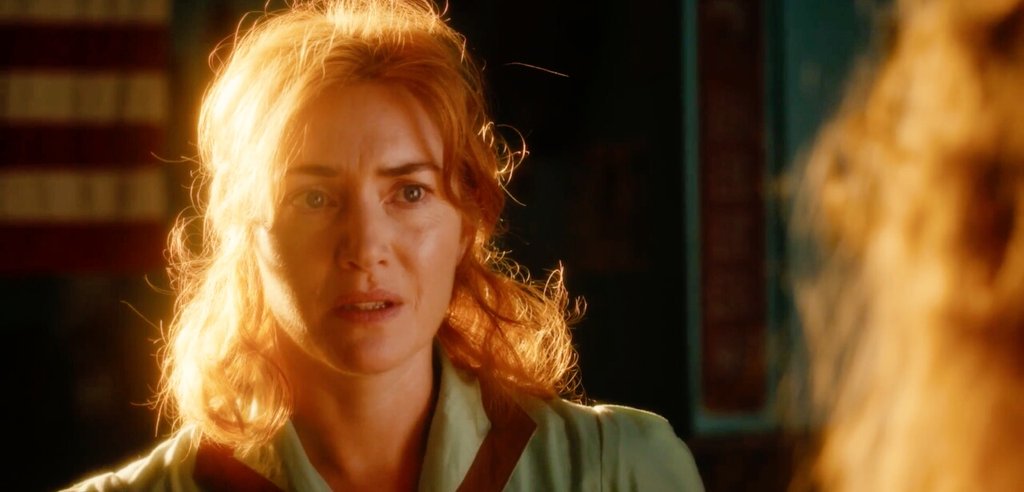 A new Woody Allen movie is always a hit or miss proposition. Especially, oh, I'd say the last 20 or so odd years. At least ever since 1998's misbegotten "Celebrity" he's kind of been all over the map and gone on his movie-per-year phase which should have been a gift to cinephiles worldwide but has had many nadirs in the process. From 2000-present he released some of the worst movies he's ever made ("Scoop," "Anything Else," "The Curse of the Jade Scorpion," "Cassandra's Dream," "Hollywood Ending," "Whatever Works," "Melinda and Melinda," "You Will Meet A Tall Dark Stranger," "To Rome With Love")
And, yet, we have been accustomed to a golden nugget every so often. It happened in 2005 with the above average "Match Point," it happened again in 2011 with "Midnight in Paris," 2013 saw the emergence of the brilliant "Blue Jasmine" with an Oscar-winning performance from Cate Blanchett. All indications were that "Wonder Wheel" led by a performance from Kate Winslet would be the fourth worthy Woody of the last 17 or so years. The buzz was deafening for not only the movie but Kate's performance, and yet, the result ....
Set in Coney Island in the 1950s, Justin Timerblake plays a lifeguard narrating the story of a carousel operator (Jim Belushi) and his unhappy, unfulfilled wife (Kate Winslet). The plot thickens when his unstable daughter (Juno Temple) shows up with gangsters on her trail. Timberlake feels very miscast here, there isn't a moment in the film where you don't remind yourself to the fact that "That's Justin Timberlake!" I do find that is a major problem for the film as his role is central to the film's dilemma. Temple and Winslet's characters are supposed to fall for him, but you just don't really see why or how they could fall for this guy. There's no draw to him.
"Wonder Wheel" is essentially Allen's version of "A Streetcar Named Desire," a theatrical-feeling joint that nevertheless creates sparks, no thanks to its fine cast and crew, especially Winslet, but even more so Temple. I hope this is a breakthrough role for the 28-year-old actress, so good in William Friedkin's "Killer Joe," whose been mostly waiting for that career-making break. We need more Juno at the movies and I hope "Wonder Wheel" sparks that domino effect I've been waiting for ever since catching her in the Friedkin film.
Here's what I wrote to a friend a few days after seeing it, when the embargo was still on:
"Yes, there's a Kate Winslet meltdown scene that people seem to be talking about, It's shot, if I remember correctly, in a single take and is just heart-wrenching. It proved to me that Woody still has a fair amount of cinematic juice left in him. It also upped the entire movie's quality for me as well.
"Jim Belushi is fine. Not much of a well-sketched character if you ask me, but you do care for him. Juno Temple is better!
"Overall Winslet is very solid, but she won't win an Oscar for this. No way, no how. She doesn't even come close to reaching Blanchett-level greatness. Possibly a fifth slot awaits her? The fact that she's already won all but seals it for me. Plus her accent is quite strange here. I'm not sure what she was going for. She's still a great actress, but some notes didn't ring true. If people are expecting a Cate Blanchett-level performance, they'd best lower their expectations. She's really good and deserves that fifth slot, but Winslet is not Blanchett.
"The scenes involving the mob felt like a mix of comedy and violence. Reminded me of
Bullets over Broadway
. They feel a little bit distracting, mess up the tone, especially when the soul of the film is Winslet."
Now that we have that out of the way here's the primary reason why you should watch this film: Vitorio Storaro.
Vittorio Storaro's cinematography is incredible. There are some scenes where he uses the light in a given room so well, and in a way that's very similar to the way he brought out colors to rooms in The Conformist. This is exceptional work from a true master of the form. As much as I hope Deakins wins that Oscar, Storaro deserves it way more.
[B]
And so, the embargo for reactions has lifted and reviews are far worse than I thought they would be. Too bad, this isn't a failed movie, it's just not a great one. We expected something very special but what we received instead was a familiar Justin Timberlake-narrated melodrama gorgeously shot and indelibly acted
I describe "Wonder Wheel" to my wife: "It's so bad I almost want you to see it."

— Glenn Kenny (@Glenn__Kenny) October 13, 2017
Wonder Wheel? More like Blunder Wheel.

— Matt Jacobs (@tarantallegra) October 13, 2017
Justin Timberlake narrating a Woody Allen movie is exactly what you think it would be

— Richard Lawson (@rilaws) October 13, 2017